The Stone Store Lodge is centrally located within easy reach of four well known golf courses: Kauri Cliffs, Carrington, Kerikeri and Waitangi.
We can arrange your tee times, green fees, clubs and carts.
Ask about our golf and accommodation gift vouchers.
The Stone Store lodge is a perfect retreat for the golfer. It is within a few minutes walk or drive to a number of first class restaurants and yet is secluded and private.
See more details about our golf packages, click on each link below:
---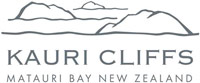 Tee for Two - Kauri Cliffs
Play Kauri Cliffs with accommodation at the Stone Store Lodge
From 1st June 2018 – 30th September 2018 - $732.00 for TWO (International Visitors add $282.00)
From 1st October 2018 - 14th December 2018 - $875.00 for TWO (International Visitors add $512.00)
From 15th December 2018 - 31st March 2019 - $945.00 for TWO (International Visitors add $512.00)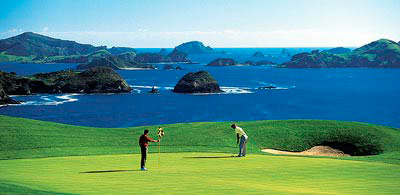 Two Golfers Enjoy:
• TWO nights' accommodation Stone Store Lodge
• Deluxe Suite Twin/Dble Occupancy with Inlet Views
• TWO Full or Continental Breakfasts Daily
• TWO persons for One Round Golf Kauri Cliffs Golf Course
• Glass of Wine with Cheese and Crackers evening of arrival Stone Store Lodge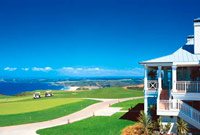 Terms & Conditions
• Based on Two Persons Twin Share – Golf Cart Not Included
• No Refund for Unused Services
• Rain Check available within validity dates due weather
• Air & Land Transport not included
• Each Round of Golf Based on Green Fees Only
---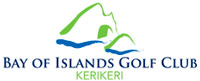 Tee for Two - Kerikeri Golf Course
Play Kerikeri Golf Course with accommodation at the Stone Store Lodge
Two night package including – Accommodation & Golf
12th Dec - 31st May 2016 - $489.00 for two people
1st June to 30th Sept 2016 - $448.00 for two people
Two Golfers Enjoy:
• TWO nights' accommodation Stone Store Lodge
• Deluxe Suite Twin/Dble Occupancy with Inlet Views
• TWO Full or Continental Breakfasts Daily
• TWO persons for One Round Golf Kerikeri Golf Course
• Glass of Wine with Cheese and Crackers evening of arrival Stone Store Lodge

Terms & Conditions
• Based on Two Persons Twin Share – Golf Cart Not Included
• No Refund for Unused Services
• Rain Check available within validity dates due weather
• Air & Land Transport not included
• Each Round of Golf Based on Green Fees Only

Download flyer pdf 1.6mb
---