Just two kilometers from the centre of Kerikeri township, and only minutes walk from the Kerikeri Inlet, the historic Stone Store, and two first class restaurants - The Stone Store Lodge offers a combination of history, privacy, and convenience. Nestled amongst New Zealand's native Flora and Fauna, the Lodge offers exceptional views from each of its private balconies. The generous range of modern amenities, warm hospitality, and tastefully appointed rooms will ensure your stay is a lifelong memory.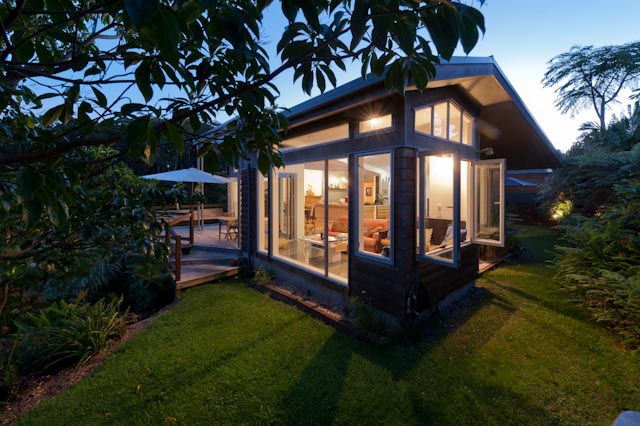 We have three luxury suites, with king bed and ensuite. Each suite has a private deck with views over sub tropical bush and a soundtrack of birdsong. Our rooms are architecturally designed with that special feeling of privacy in mind, as well as heating and cooling systems for year-round comfort.
Our large common area includes a kitchen, dining room, piano, living room with wood-stove fireplace, large balcony with views of Kerikeri Inlet, courtyard with outdoor dining table, and a reading nook - perfect for an afternoon drink while reading the paper.
In the mornings, generous continental or cooked breakfasts are served with espresso coffee or freshly squeezed juice.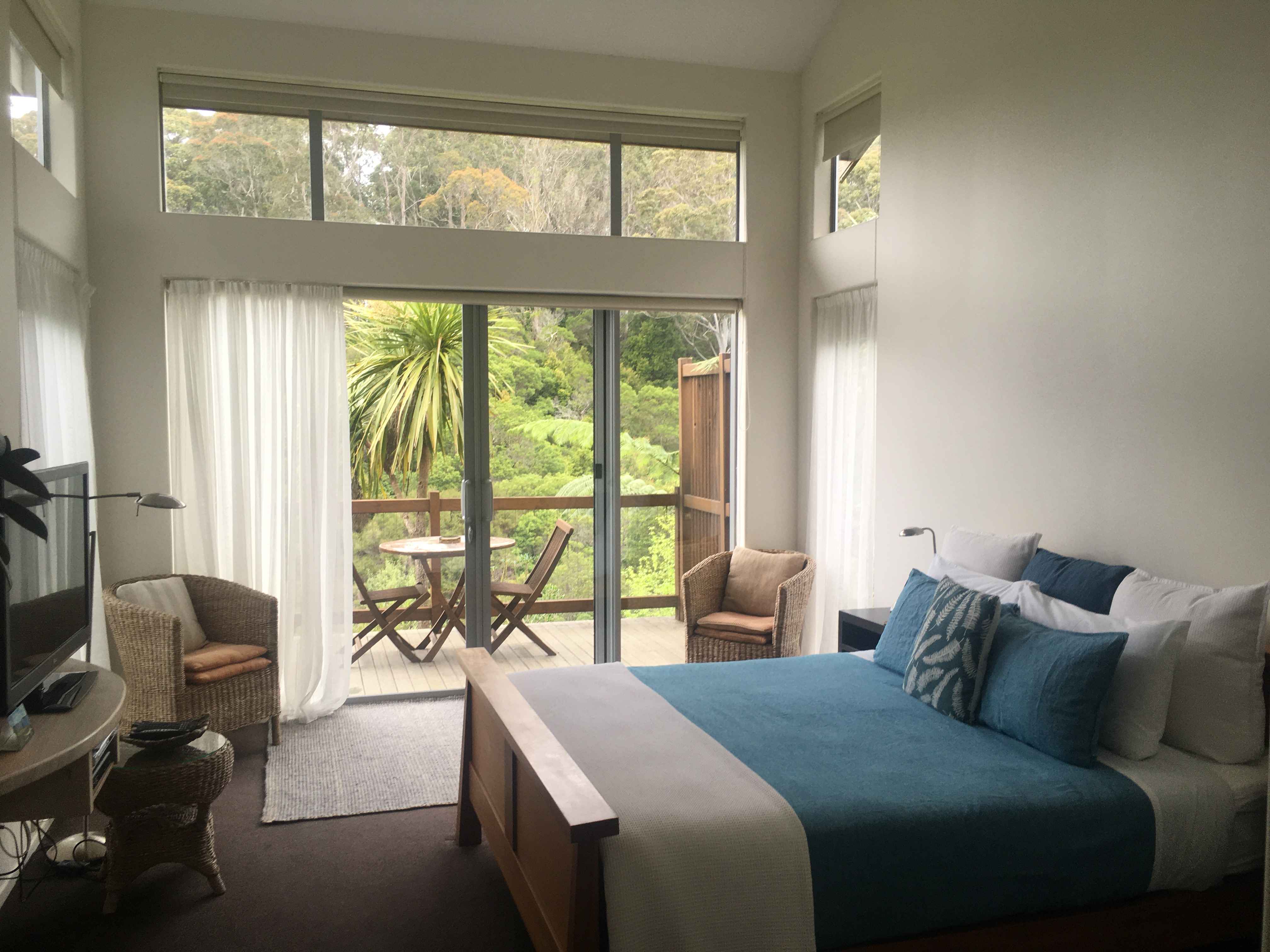 Shoulder Season
April 1st to Dec 13th

High Season
Dec 14th to March 31st

One Room - 1 adult
165
195
One Room - 2 adults
198
240
One Room - 3 adults
248
290
Entire lodge
500
570
-All prices include GST
-Children under 10 are free, while those 10 and over are booked as adults
-Breakfast is included unless you are booking the Entire Lodge
Through our website
Email us: This email address is being protected from spambots. You need JavaScript enabled to view it.
Give us a call: 09 407 6693
Through Booking.com
Through Expedia

Note: if you book with us directly, we will apply a 5% discount to your bill upon departure
Feel like an evening bath in the bush, Kiwi style? Just ask, and we'll arrange it for you.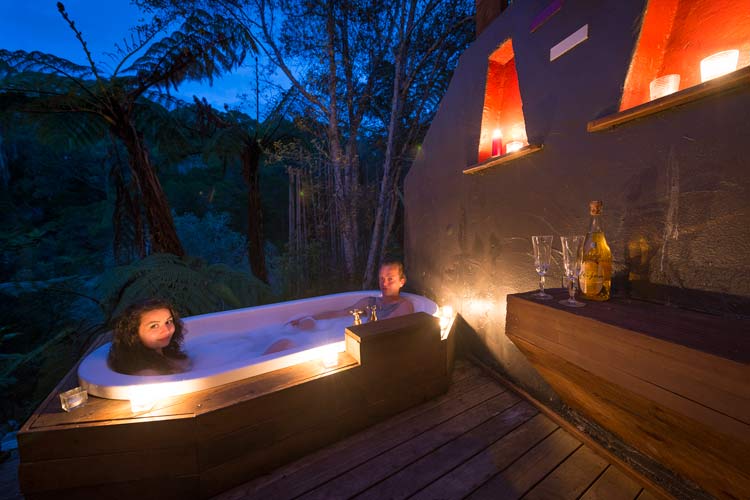 We look forward to seeing you soon!